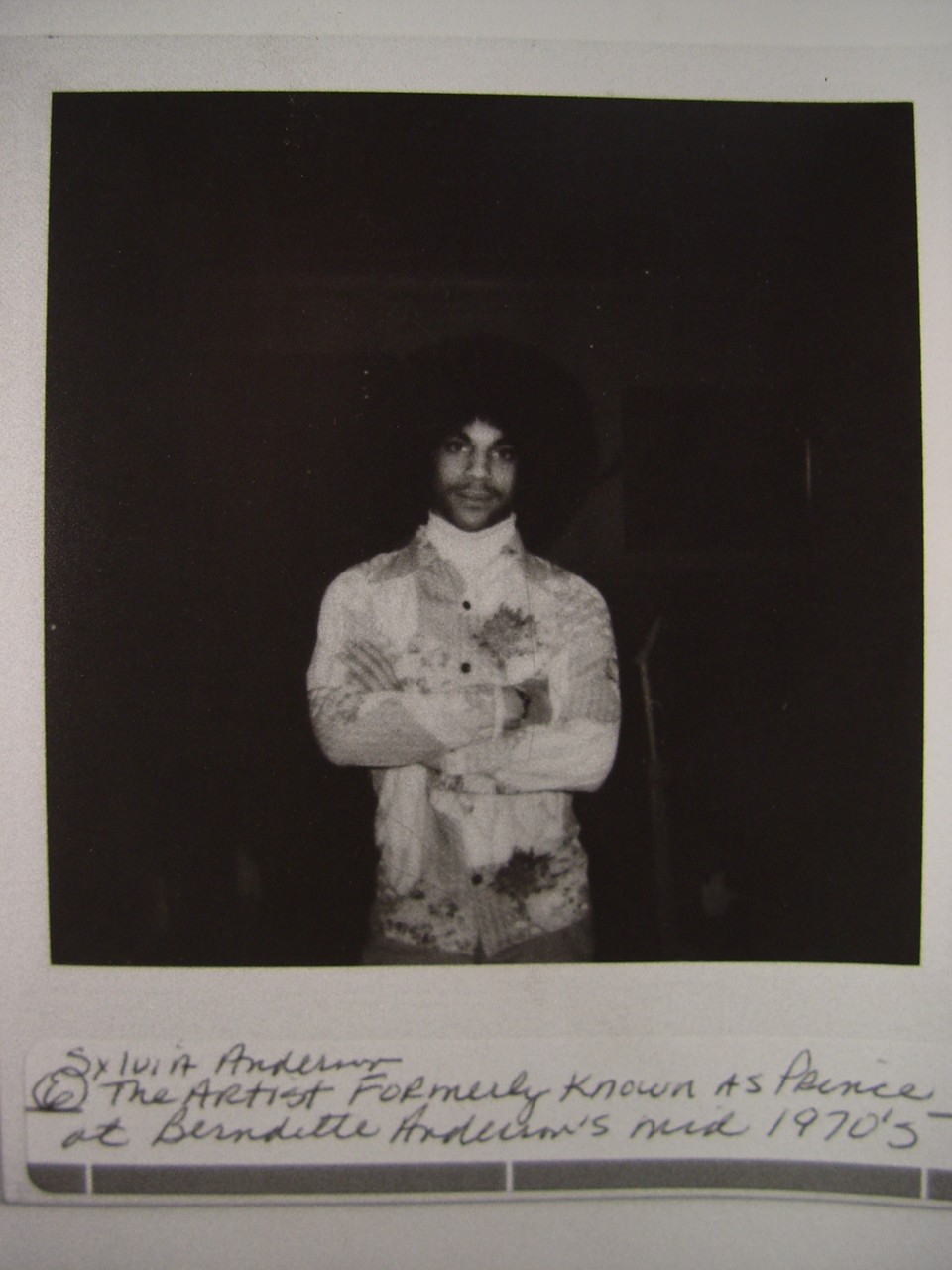 Our guest blogger today is Daniel Bergin, Senior Producer at Twin Cities Public Television and the director/producer of "Cornerstones: A History of North Minneapolis." First broadcast in 2011 on TPT's Minnesota channel, this documentary about the history of the enclave known as the "Northside" was co-produced by TPT and the University of Minnesota's Urban Research and Outreach-Engagement Center (UROC). Today he writes about the creative milieu of the city's North Side, which has fostered some of our community's most notable writers, artists and musicians.
Thirty summers ago, the film 'Purple Rain' premiered to long lines. The film became an instant cult classic, making a local prodigy an international icon. The film focuses on Downtown streetscapes and the famous 'Lake Minnetonka' scene.  But the musician's creative origins are located on the North Side, a part of the city with a rich musical history.
After trouble at home, Prince was welcomed into the house of North Minneapolis matriarch Bernadette Anderson. Prince and her son Andre (Cymone) created what became known in the 1980s as the "Minneapolis Sound" in the Anderson basement.  This photo from the Hennepin History Museum was taken by Bernadette's daughter Sylvia Anderson. Click here to listen to Bernadette's son Edward Anderson describe the musicians' connection to the neighborhood.
Prince is one of the most recent musical talents to emerge from North Minneapolis. decades ealier, two North Side residents– Ira and Oscar Pettiford– -brought a "Minneapolis sound" to the jazz world. Click here to hear Ira's widow describe how the brothers changed jazz in Minnesota and beyond.
Pivotal in this musical history is the Phyllis Wheatley House.  Segregated downtown hotels sent American legends like Paul Robeson and Marian Anderson to the North Side where they stayed at the Phyllis Wheatley House and performed for the settlement's children and families.  That legacy stayed with many North Siders, infusing the creative milieu that Prince's father, and first musical influence, would enjoy when he moved to Minnesota.
This weekend, you can celebrate both the Pettiford brothers and "Purple Rain" as part of "Flow," the North Side art-crawl that highlights the creative esprit of North Minneapolis. A lively affirmation of the urban creative class, this festival extends along West Broadway and beyond, anchored by long-standing arts centers like Juxtapositon Arts, the Lundstrum Center and the Capri. In fact in the '70s the Capri was one of the early venues, for the explosively talented teenager.
Sadly, the stories flowing from the North Side this summer often haven't been good.  There has been too much violence, and the news that follows.  So his weekend, eschew news of guns and knives. Focus on the products of cameras, pens and brushes, what one-time North Side denizen Gordon Parks called his 'weapons of choice." Experience the power of creative place-making. And join the North Side as it revels in the power of arts, past and present.
Comments
comments