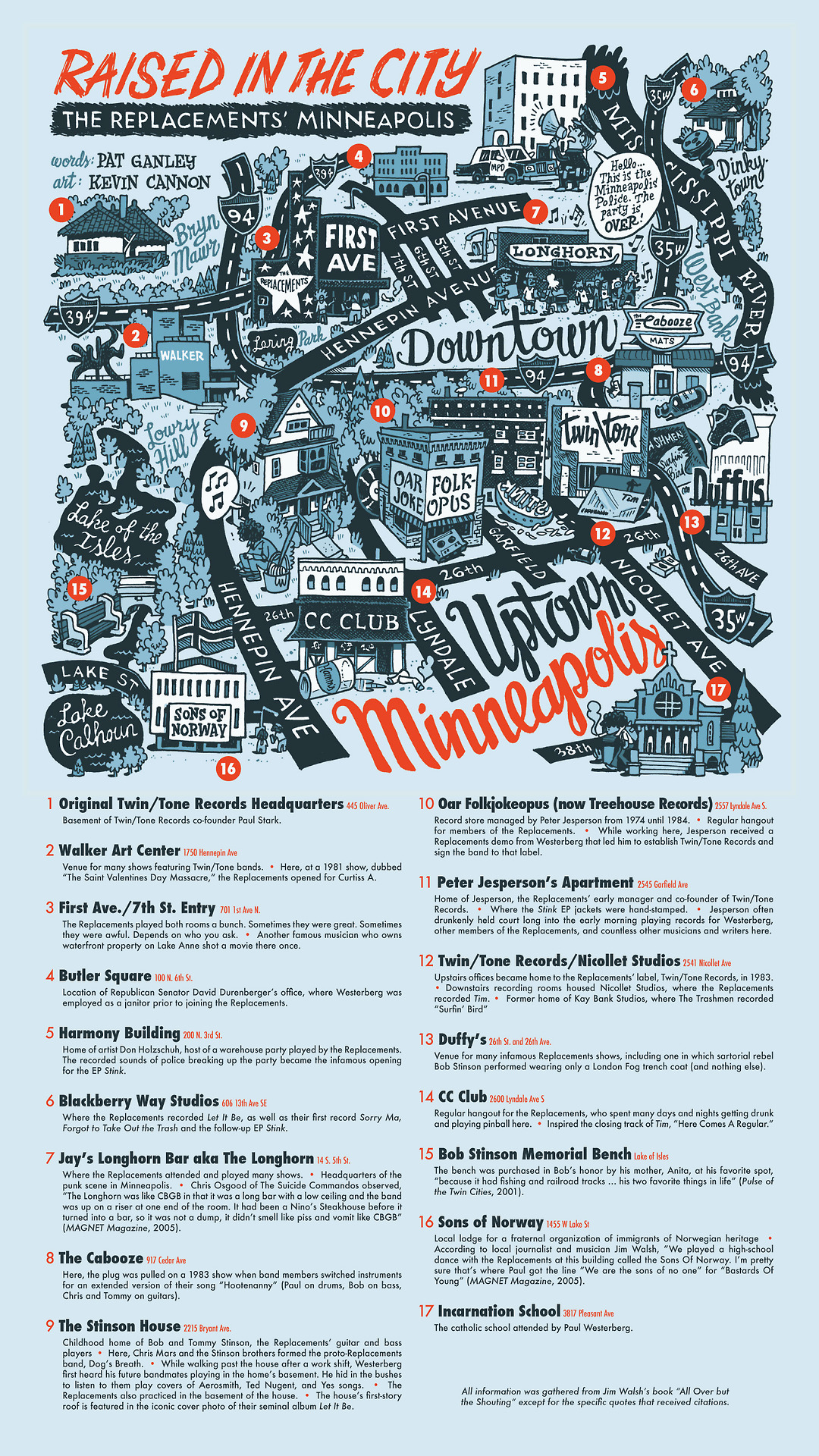 It's map Monday. After a 23 year hiatus, Minneapolis cult-favorite band the Replacements played to a fawning crowd in St. Paul on Saturday. What's up with that? We all know that the band belongs on the Historyapolis side of the river. And this cool map by Pat Ganley and Kevin Cannon charts Minneapolis sites of significance for the band,  which Star Tribune music critic Chris Riemenschneider says "made imperfection an art form." It provides a visualization of the two histories of the band published by Jim Walsh, who knows more than anyone else about the rise and fall of this South Minneapolis music phenomenon.
The aging rockers seem almost quaint today. But The Replacements were part of a cultural sea change in the 1980s, when the city began to embrace its seamier side. Outside of the Chamber of Commerce, the Mary Tyler Moore view of the city was out. As this map shows, Hennepin Avenue was eclipsing Nicollet Mall as the hippest street in town. Minneapolis reasserted itself as a regional magnet for youngsters who wanted to experiment with everything: living on their own, drugs, sex, hair, politics. The Replacements gave them some anthems.
Minneapolitans love their music history and there is lots of great reasons for that. But even as I reflect on the music  of my youth, I'm looking forward to the day that our community is equally conscious of our other imperfections.
Comments
comments