Over the last century, May Day has inspired parades that celebrate both political radicalism and community solidarity in Minneapolis.
This 1937 photo shows labor movement activists marching through what was known as the Loop or the Gateway District. The photo was snapped at what was perhaps the apex of labor of labor militancy in the city, which had garnered national and even international attention for the bloody clashes of the 1934 Truckers' Strike. The Teamsters' victory weakened the city's powerful employer organization known as the Citizens' Alliance and unleashed a wave of strikes and union organizing campaigns that roiled the city until World War II.
This downtown route was chosen for its proximity to the site of the epic clashes of the 1934 Truckers' Strike and radical political organizations, many of which had their headquarters in this section of town during the political tumultuous years of the Great Depression. When a reporter from Fortune magazine visited in 1936, in an effort to understand why political radicals had been so successful in the city, he concluded that it was from this spot that "the revolution may come." The marchers pictured here were chanting: "Solidarity for Union Workers Makes Us Strong."
Pull on the slider to reveal a modern May Day celebration organized by the Heart of the Beast Puppet Theater in South Minneapolis. Centering on Powderhorn Park, these annual gatherings use art and theater to build community solidarity and articulate playful critiques of corporate capitalism.
The 1937 photo is from the newspaper morgue files at the Special Collections Department of the Hennepin County Library downtown. Special thanks to Rita Yeada for finding and digitizing this image. The May Day parade photo is from Kirt Brown and the Heart of the Beast Theater. The HOBT May Day parade this year will be held on Sunday, May 2nd.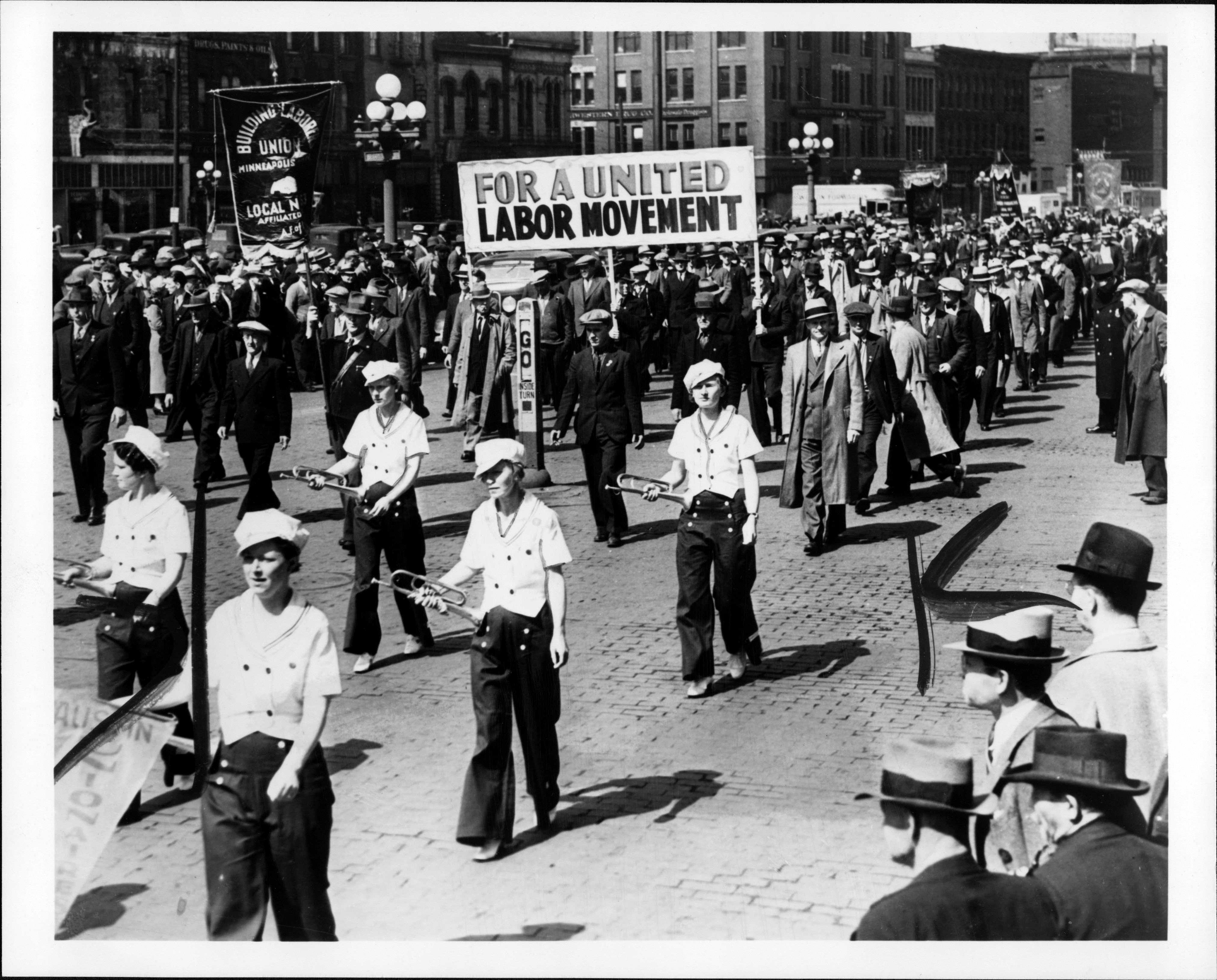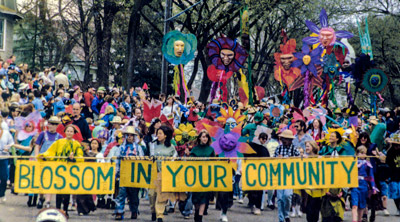 Comments
comments