The Historyapolis Project is a collaborative endeavor that relies on the complementary skills of academic historians, community researchers, archivists, museum professionals, students and technologists. We work together to make history that matters in Minneapolis.
---
Kirsten Delegard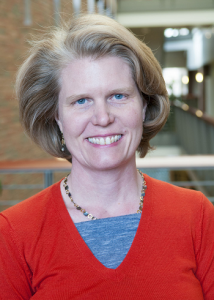 The Historyapolis Project was started by Kirsten Delegard, a third generation Minneapolitan who is currently a Scholar-in-Residence in the Department of History at Augsburg University.
Kirsten holds a Ph.D. in American history from Duke University where she studied the history of women and politics in the United States. She published Battling Miss Bolsheviki: The Origins of Female Conservatism in the United States and was also the co-editor, with Nancy A. Hewitt, for the two volume textbook Women, Families and Communities: Readings in American History.
Starting in 2006, she developed a new competency in visual research through her work on Mary Lethert Wingerd's North Country: The Making of Minnesota. This experience introduced her to critical regional studies and historical image research, inspiring her to create the Historyapolis Project.
Kirsten directs the research undertaken by the Historyapolis team. Since April 2013, she has written regular posts for the project on Facebook, Twitter and now the blog associated with this website. During that time she has been a Legacy Research fellow at the Gale Library at the Minnesota Historical Society. She has also continued to write for print media, authoring columns for the Southwest Journal as well as a short history of the battle over pornography in Minneapolis that was published in U.S. Women's History: Untangling the Threads of Sisterhood.
For more background about the genesis of the Historyapolis Project read "The Future of History" in Augsburg Now.
Kevin Ehrman-Solberg 
Web Developer and GIS Director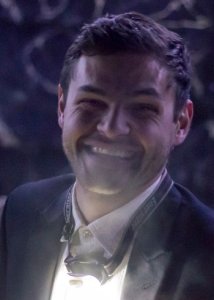 Born and raised in the Twin Cities, Kevin Ehman-Solberg was enticed into Historyapolis after meeting Kirsten Delegard while researching the history of pornography theaters in Minneapolis. He joined the project as a student intern and began contributing research and posts in 2014. He is now the Historyapolis web developer and GIS director. Kevin is also the project lead on the Mapping Prejudice project, recently featured in the Star Tribune.
Kevin is a graduate of Augsburg University, where he was a double major in English and history. He is currently working towards his M.A. in the Geographic Information Science program at the University of Minnesota and is also a graduate assistant at the Borchert Map Library.
An active proponent of the "digital humanities," Kevin interrogates the intersection of space and historical narrative. His work on pornography bookstores in Minneapolis was recently published in the Middle West Review, where he explores the connections between pornography, gay sexual liberation, feminism, and police power. For more on Kevin's research interests, listen to his interview with the Midwestern History Association, or visit his website.
Michael J. Lansing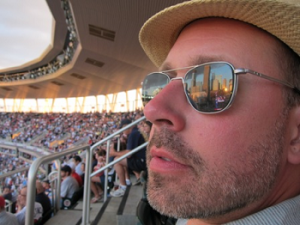 Michael Lansing is responsible for bringing the Historyapolis Project to Augsburg University. An Associate Professor of History at Augsburg, Michael teaches environmental, political, and public history. He also works to connect Augsburg students and faculty with Historyapolis, in an effort to enhance the history department's capacity to teach public and digital history. He is animated by a desire to engage the diverse communities of Minneapolis and find stories about the past that matter to everyone. A fan of the "Minneapolis Sound" of the 1980s, Michael has deep family roots in the city's North Side.
His books include Insurgent Democracy: The Nonpartisan League in North American Politics (University of Chicago Press, 2015) and the co-authored The American West: A Concise History (Wiley-Blackwell, 2008). His articles have appeared in the Western Historical Quarterly, Environmental History, the Journal of Historical Geography, the Middle West Review, the Utah Historical Quarterly, and Ethics, Place, and Environment.
Michael's current project is The Cradle of Carbohydrates: Minneapolis and the Making of the World's Food, an environmental and urban history of the city's central role in the creation and propagation of carbohydrate-rich processed and packaged foods.
Christy Mattingly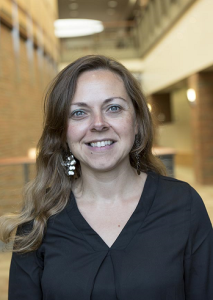 You are reading these words right now thanks to Christy Mattingly, who is putting the "digital" in digital humanities for the Historyapolis Project. Christy is an Academic Liaison for Computing who supports the Social Sciences at Augsburg University. She is providing digital support and design for this experiment in history making, which draws on both her experience as a teacher and her ten years as an Information Technology professional. A graduate of Indiana University-Purdue University at Indianapolis, Christy was raised a Hoosier in the land of 86 lakes. She moved to the Twin Cities eight years ago with her two daughters. She is currently working towards a Master of Arts in Leadership and Diversity Certificate at Augsburg as well as participating in a Civic Fellowship organized by the Sabo Center for Democracy and Citizenship at Augsburg University.
Community Researchers
---
Penny Petersen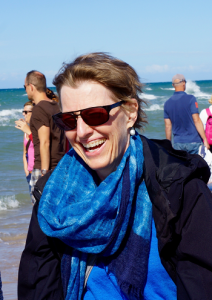 Penny Petersen is one of the leading experts on historic property records in the state of Minnesota. She became involved with Historyapolis after Kirsten Delegard requested instruction on how to find racially-restricted property deeds in Minneapolis. Kirsten was so befuddled by the byzantine organization of property records at the Hennepin County Recorder's Office that Penny decided it would be easier to do this work herself. She started with the Homewood neighborhood, where activists had long bemoaned the discriminatory barriers erected by restrictive covenants. When her search proved fruitless, the Historyapolis team realized the importance of digging into the archive to uncover where and when racial restrictions were placed on property holdings in Minneapolis.
This was the genesis of the Mapping Prejudice project, recently featured in the Star Tribune. Since retiring as a researcher for a Minneapolis-based historical consultant in 2015, Penny has spent countless hours in the Hennepin County Recorder's Office where she has identified thousands of deeds encumbered by racial restrictions.
Penny has a long-standing interest in the history of  the Minneapolis central riverfront. Her first book was Hiding in Plain Sight: Minneapolis' First Neighborhood, which describes the growth of the area around St. Anthony Falls. She also used property records to reconstruct the forgotten world of nineteenth century red-light districts in Minneapolis. She told the story of the powerful women who ran these Mill City establishments in Minneapolis Madams: The Lost History of Prostitution on the Riverfront , which is available from the University of Minnesota Press. A short snippet from this larger work was published on Historyapolis in 2014.
Historyapolis Alumni
---
Caitlin Crowley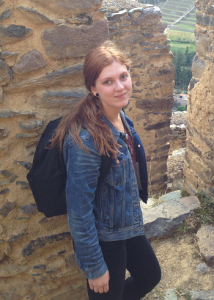 Caitlin Crowley's interest in public history was sparked by Michael Lansing's public history class at Augsburg University, an experience that galvanized her interest in using institutions of cultural heritage to promote racial equity. This passion has led her to join the ACTC Museum Fellows Program at the Minnesota Historical Society and the team at Historyapolis. A senior who is majoring in history and minoring in medieval studies, Caitlin plans to attend graduate school for public history and museum studies. Her goal is to continue learning about how public historians can enrich, engage with, and gain understanding from their communities.
Nicholas Stewart-Bloch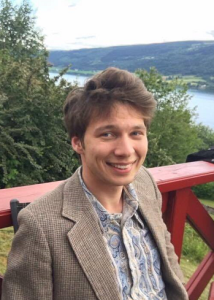 Nick Stewart-Bloch wants to do history that can change community perceptions about race, housing, and urban life today. This desire prompted him to join Historyapolis and spend long hours in the Borchert Map Library learning how to draw polygons in ArcGIS. While he has done research with Jacqueline deVries and Michael Lansing during his time at Augsburg, his appreciation for public history was first sparked during visits to the Imperial War Museum in his hometown of London. A senior at Augsburg University, Nick is majoring in history and international relations and plans to attend graduate school after finishing his studies in Minneapolis.
Heidi Heller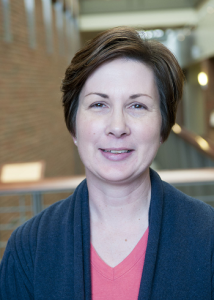 Heidi Heller is a former student intern for the Historyapolis Project. She received a B.A. in History from Augsburg University in 2015.  After graduating, she worked as an historical researcher at the historic consulting firm, Hess Roise and Company. Currently, she is an archival assistant for the Stearns History Museum in St. Cloud, MN. She also volunteers her time as a writer for MNopedia, an online encyclopedia on Minnesota history developed by the Minnesota Historical Society. In January 2017, she will begin working on a M.A. in Library and Information Science with a concentration in Archival Studies from the University of Wisconsin-Milwaukee.
Anna Romskog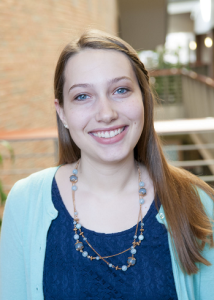 Anna was one of the first crop of student interns at Historyapolis. In 2017, she will graduate with her masters in Museum Studies from the Cooperstown Graduate Program in New York. She spent this past summer interning at the National Trust for Historic Preservation in Washington D.C. After graduation she hopes to continue working in fundraising and development and help create networks of support for museums.