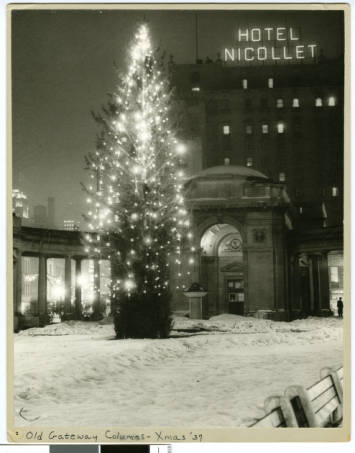 This scene shows the city's Christmas tree in Gateway Park in 1937.
This romantic image is a far cry from the iconic photographs taken on the same spot earlier that year.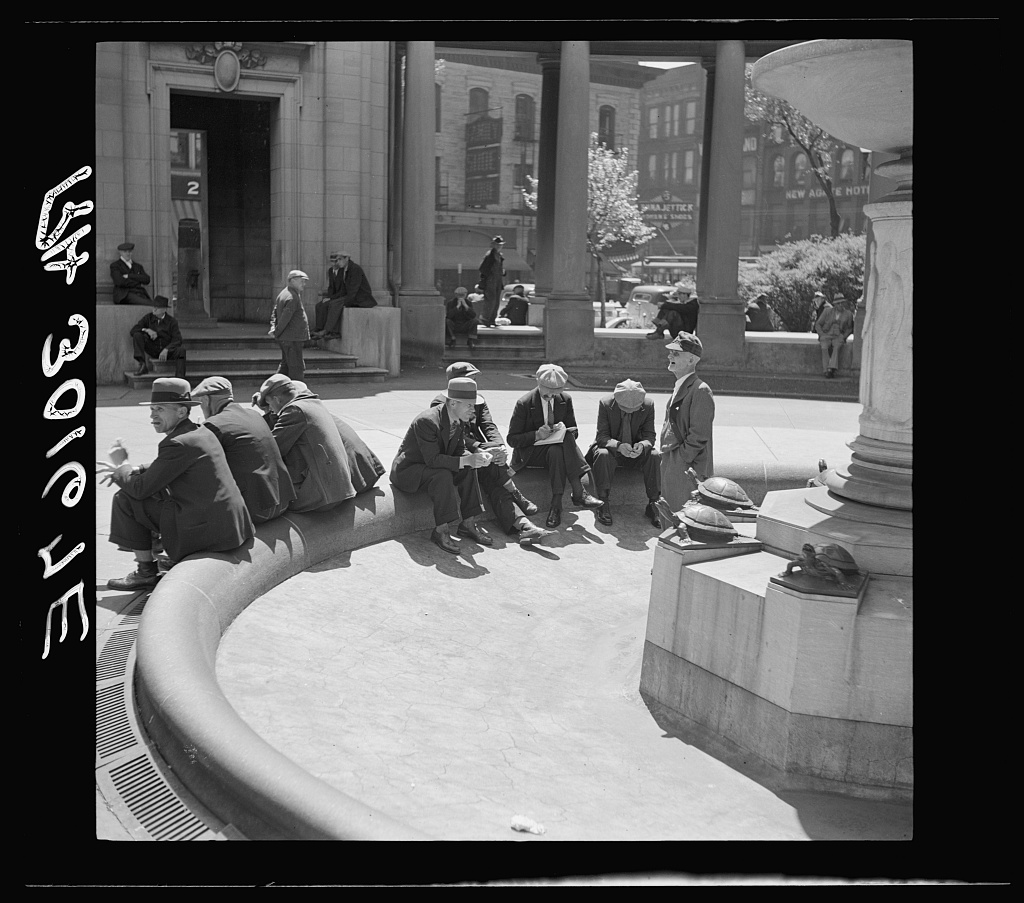 Russell Lee, a photographer working for the Farm Services Administration, created this and other images of the Gateway as part of a larger effort to document the effects of the Great Depression on the American people. Agency photographers focused on the one-third of the population that President Franklin Roosevelt had identified as "ill-housed, ill-clad and ill-nourished."
The FSA concentrated largely on the rural poor. But Lee and another photographer, John Vachon, spent significant time in Minneapolis, where they created a photographic record of urban dispossession. The Gateway District came to symbolize the desperation of so many Americans during this decade of economic crisis. The subjects shown here were anonymous. Vachon and Lee made the transients of Gateway Park into American "everymen," forced to spend their days sitting on the edge of a water-less fountain, its source of replenishment dried up with the rest of the American economy.
Image of the Gateway Christmas tree is from the Hennepin History Museum. Russell Lee took this image of the Gateway Fountain, which is from the Prints and Photographs division of the Library of Congress.
Comments
comments